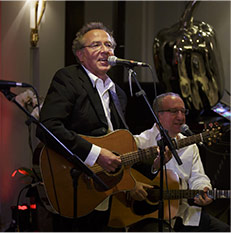 culture
ELECTROPOP AT SOFITEL PARIS LE FAUBOURG
FRENCH ELECTRO POP BAND "THE MOW" GAVE A PRIVATE CONCERT FOR 70 LUCKY GUESTS AT SOFITEL PARIS LE FAUBOURG.
Group founder Serge Raffy, wellknown French journalist and poet was accompanied by singer and photographer Malena Marquez and composer and guitarist Alain Karadjian. The trio performed songs with evocative titles like "Hotel Metropole" and "Alexanderplatz".
When Raffy was reporting in danger zones across the globe, Sofitel was like a second home, and today for him it still evokes travel and escape.
SOFITEL PARIS LE FAUBOURG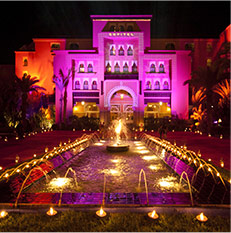 culture
photography at SOFITEL MARRAKECH LOUNGE & SPA
FROM NOVEMBER 1 THROUGH DECEMBER 7 "10 CONTEMPORARY MOROCCAN PHOTOGRAPHERS" IS ON SHOW AT SOFITEL MARRAKECH LOUNGE & SPA.
This temporary exhibition previews work from the future "MMP+", the Marrakech Museum for Photography and Visual Arts (Le Musée de la Photographie et des Arts Visuels de Marrakech) designed by British architect David Chippenfield. The museum is set to open in 2016 and will house a permanent collection of photographs and art films from the 19th century to the present day.
SOFITEL MARRAKECH LOUNGE AND SPA
MARRAKECH MUSEUM FOR PHOTOGRAPHY AND VISUAL ARTS