SOFITEL SURVEY SHOWS 86% AMBASSADOR SATISFACTION SCORE
Sofitel recorded excellent scores in its 2012 Worldwide Ambassador Engagement Survey conducted by the Hay Group, which showed an overall improvement since 2011.
A massive 95% of Sofitel's 25,000 employees took part in the study, recording a satisfaction rate of 86% (+1 since 2011) with special progress seen in South East Asia, Southern Europe and South America.
86% Ambassadors are proud to work at Sofitel, 85% feel that Sofitel gives them opportunities to develop their career and 82% feel confident about their future in the Group. Intent to stay with the company at least 5 years is +2.
Customer focus remains very good and performance evaluations are +4 since 2011. Career development and tools to do the job present the greatest opportunity for improvement as they have strong impact on employee engagement and enablement.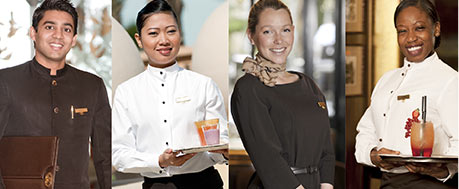 200 000 MAGNIFIQUE FACEBOOK FANS AROUND THE WORLD
Launched in 2010, Sofitel brand Facebook page now has over 200 000 fans! Together with its 72 hotel Facebook accounts, Sofitel now counts a community of more than 460 000 fans around the world.
Sofitel's social media strategy has 3 main goals: build brand visibility, drive revenue and traffic to the sofitel.com website and develop brand loyalty. The results are impressive: the brand is N°2 in terms of fans in the luxury hospitality industry, ahead of competitors Four Seasons, Ritz Carlton and Fairmont. Thanks to the powerful word of mouth of this social media platform Sofitel can now reach over 15 million Facebook users who see content associated with its brand and hotel pages.
The brand is also present on Twitter, YouTube, LinkedIn, Flickr, Pinterest and Weibo (for China). These social platforms create a real community around the brand. Fans, Followers... Sofitel animates its community increasing the depth of engagement and loyalty among Fans and leveraging the ability to influence Friends of Fans.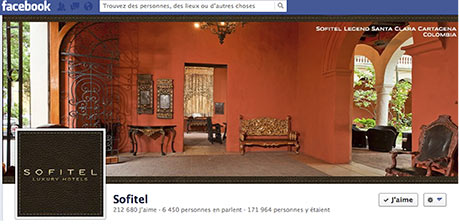 DA ROSA BAR OPENS AT SOFITEL ARC DE TRIOMPHE
Little by little, Sofitel Paris Arc de Triomphe (France) is unveiling its new décor after total renovation by the famous French interior architects Studio Putman. On April 23rd the Da Rosa Bar opened its doors with over 500 attendees.
Before opening his epicurean deli in Paris' Latin Quarter, José da Rosa sourced Europe's best ingredients for Michelin–starred chefs. For Sofitel Arc de Triomphe, Da Rosa brought his concept that combines the chic cachet of the oh-so Parisian hotel bar with delicious European delicatessen.
The bar serves speciality gourmet charcuterie—cured Iberian hams, slices of prized Bellota or Tuscan lardo - world-class caviars, foie gras, smoked salmon, gazpacho with olive oil flavoring and whole egg, simple salads and exclusive cheeses. Da Rosa also offers handmade chocolates, truffles, deluxe desserts, specialty teas, champagnes and choice of fine wines from France, Italy and Spain.


SOFITEL EXPANDS DE-LIGHT MENU
Developed exclusively by Thalassa sea & spa at Sofitel Quiberon Diététique and after its successful launch in the USA in 2011, the Sofitel De-Light concept is expanding around the globe.
In response to consumer demand for healthy lifestyle choices and sustainable wellbeing, Sofitel challenged its chefs to come up with delicious low-calorie gourmet menus.

Gastronomic and guilt-free, De-light offers a superb dining experience and total wellbeing. New low-calorie items will be introduced in restaurants, event options and room service.
Chefs from Sofitel hotels around the world benefit from on-site training in exclusive De-light cuisine at the Diététique Quiberon in France. Global rollout of this concept reinforces the Sofitel Be Magnifique strategy celebrating gastronomy and awakening the senses.
Sofitel De-Light dining will be rolled out at all hotels across Asia Pacific, including key cities such as Bangkok, Mumbai, Manila, Hanoi, Sydney, Auckland, Shanghai, Beijing and Hong Kong/Macau.
VIETNAM WEEK IN MONTREAL
In March 2013, Sofitel Montréal Le Carré Doré hosted a week of Vietnamese Cuisine at its Renoir restaurant.
Executive chef Olivier Perret and visiting talent from Sofitel Legend Metropole Hanoi, chefs Vu Han and Nguyen Thi Kim Banh, teamed up to introduce diners to the rich culture and cuisine of Vietnam. The menu included traditional noodle soup, grilled prawn on sugar cane and stewed pigeon with chestnuts.
Two lucky gourmets who booked dinner at the hotel during Vietnam Week won a 5-day trip to Vietnam to experience the culture first-hand, courtesy of Air France and Sofitel.
This initiative captures the essence of the Sofitel brand, founded on the 3 pillars of culture, gastronomy and design. This 4-day event generated 400 covers and received great exposure in The Gazette, an Anglophone newspaper.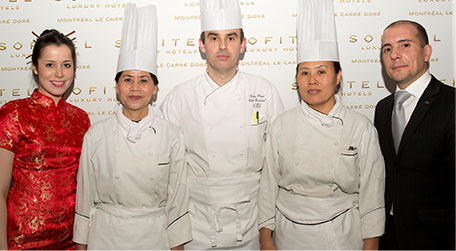 From left to right: Ms. Sophie Giroux-Voyer (Renoir's hostess), Mrs. Vu Thi Ha (Chef de partie, Spices Garden restaurant, Sofitel Legend Metropole Hanoi), Executive Chef Olivier Perret (Renoir restaurant, Sofitel Montreal), Mrs. Nguyen Thi Kim Binh (Sous-Chef, Spices Garden restaurant, Sofitel Legend Metropole Hanoi), Mr. Stefano Raggi (F&B Manager, Sofitel Montreal).